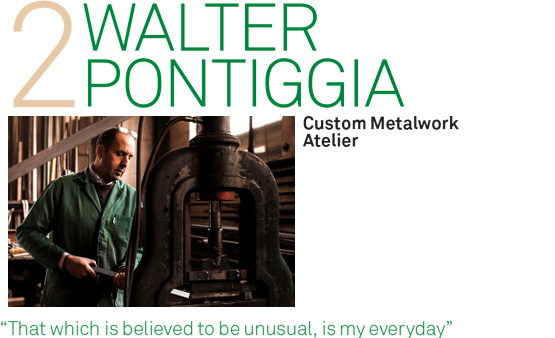 La Bottega Artigiana Pontiggia was born out of the teachings of two generations of expert craftsmen who preserved the traditional metalworking techniques of Italy's Valtellina valley.
Those techniques learned over many years of careful training are the same ones Walter uses today to create and augment a vast array of handmade pieces, just as Armindo Pontiggia had done when he opened the atelier.
La Bottega Artigiana Pontiggia is an ever-active workshop.
Every day, unique pieces are conceived and produced to satisfy our modern desire for the simplicity of bygone days.
Made by Pontiggia