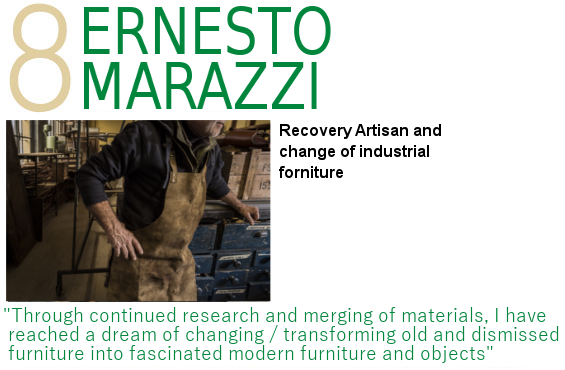 I am from 1988 been working in the field of recovering and changing/transforming industrial furniture coming from all over the world
In particular I work on huge and relevant metal and iron's structures which are restored, repainted and hand-made finished to recover the original film and the different tones typical of ancient fusion.
At present, with the strength of long experience gained, Tino benefits of a remarkable flexibility in adding up real value to his artisanal products with materials and particular processing work which gives are the results of the constant research of something new and different.
Each piece is realised after accurate studies, with materials and finishes of excellent quality, often valued by specific treatments and adorned with precious and artistic elements.
Made by Marazzi