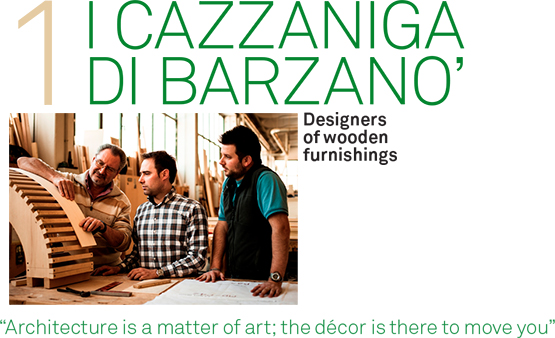 Fine, one-of-a-kind furnishings combine the artistry of craftsmen with cutting-edge technology. Our pieces are made according to traditional, eighteenth and nineteenth century requisites, including the phases of finishing and polishing. In addition to outfitting rooms with wood paneling, we also create custom hand-crafted doors, kitchens, self-supporting stairs, wardrobes, bookcases, tables, chairs, special flooring, partitions and furniture for bathrooms.
Our work ranges from furnishing private homes to outfitting prestigious yachts, as well as completing the interiors of hotels, boutiques and stores.
Our creations contain the energy and light of the sun.
Made by Cazzaniga